The only place to have Xactimate Estimates written for you, by the Public Adjusters of the hit show Insurance Wars.
We are proud to announce that Eagle Eye Estimates is among the top Estimating companies in the Nation!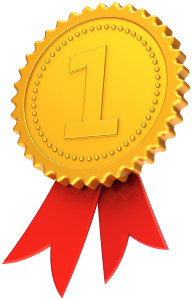 Contractors, do you need a restoration estimate that will insure you get the maximum amount of money to complete your construction job?  Don't have time or don't know what all you can include on an estimate?  We have an incredible knowledge-base of line items and insurance insight.  We can help you get paid for the labor and other things most contractors don't realize they can charge for, or just forget to include.  We guarantee contractors will make more money on their insurance jobs by using our estimates instead of their own.
Homeowners and Business owners, do you want to make sure your estimate covers everything you'll need, regardless of the contractor you choose?  Rest assured that you are in good hands.  We are professional estimators, with thousands of estimates under our belt.
We are staffed with licensed claims adjusters, the best Public Adjusters in the nation, contractors, Insurance Appraisers and full time professional estimators.  This is not a garage business or home office operation; we are a full time estimating service, dedicated to writing professional, precise estimates, that will get you the money you need to repair your damages.  Learn more about our estimate writing team on the "About Our Team" page.
By using Xactimate, the software that most insurance companies use, we're able to provide our clients with an itemized, professional estimate that will get the proper amount for each construction job.  Because most insurance companies use Xactimate, it leaves little room to argue about the proposed amount.  Our line items are legitimate and precise.   Your estimate will help ensure that you receive adequate payment for the work that is needed, and ultimately that property owners receive a better finished product.
Why should you use Eagle Eye Estimates?
We are pro's at finding money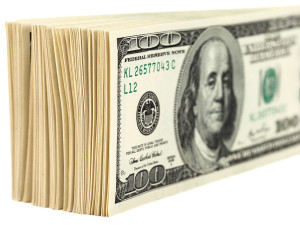 within construction jobs. Public Adjusters with construction experience are the most skilled individual professionals in our days time for finding unseen money on a restoration job.  As mentioned before, we often add steps and items that contractors and other estimators leave off.  You can't use what you don't know about.  It takes a great deal of knowledge, experience, and time to accurately itemize a loss; you need a broader bank of knowledge to work for you. We often add tens of thousands of dollars to company revenues;  sometimes on one job, and that's not including the money you're able to make because you're out working instead of dealing with this meticulous task.  We save you tons of time, and that is invaluable.  We have the fastest turnover rate available.  Estimates are returned to you within 48 business hours, or in just a few hours, if you opt to pay an urgency fee during your project submission. If you already have an estimate prepared, but feel that it's just not providing the numbers you need for the job, we can review and revise it to more accurately depict what is needed. We are also available for on site inspections and scoping if necessary for large or special jobs (travel compensation required).
Please feel free to browse our website for a better understanding of how this easy 1-2-3 step system works.  We have all of the pricing and steps laid out plainly, along with the testimonials, so that you can be sure you're choosing the right estimating team for your projects.  Being #1 in the Nation doesn't come easy!

Let us show you why